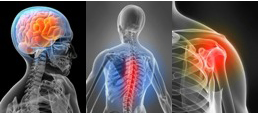 Lifestyle Physical Therapy provides comprehensive therapeutic and restorative patient services for the rehabilitation of the injured, disabled or sick. We use customized, innovative techniques and equipment to help each patient reach his maximum performance.
Specialized Areas of Rehabilitative Treatment
Neurological Recovery
For patients who have experienced –
Stroke
Spinal cord injury
Multiple sclerosis
Cerebral palsy
Parkinson's Disease
Dry Needling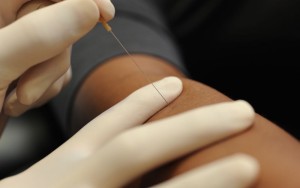 Orthopedic Impairment
For patients who have experienced –
Shoulder Injuries
Hip replacement
Knee replacement
Sports injuries
Work injuries
Overuse injuries
Low back pain
Neck pain
Plantar fasciitis
Surgery
Osteoporosis
Chronic Pain
For patients who have experienced –
Arthritis
Low back pain
Neck pain
Sports injuries
Work injuries
Autoimmune illness
TECHNIQUES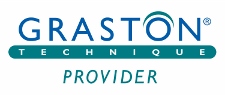 Lifestyle Physical Therapy guides patients to the path of wellness using the best techniques and hands-on therapies including:
KinetaCore Functional Dry Needling
Advancing a small filament needle into related muscles to reduce pain and restore functional movement patterns.
McKenzie Technique (Mechanical Diagnosis and Therapy/MDT) Assessment, treatment and prevention strategies for the neck, back, and extremities
Mulligan Concept: Manual therapy for spine and extremities
John Barnes Myofascial release: Soft tissue therapy to treat pain and restricted motion
Graston Technique®
Patented Stainless Steel Instruments are used to break up scar tissue and areas of tissue restriction
Amino Neuro Frequency (ANF) Therapy– Disc stored with frequencies to balance the body and facilitate holistic healing, pain reduction, inflammation reduction, and improved functional performance.
Kinesio Tape®
Joint support and stability to facilitate the body's natural healing process
Activity-based exercise
Specialized training for spinal cord injury
LSVT® BIG exercise program
An evidence-based treatment program for individuals with Parkinson 's disease
Lumbar and cervical stabilization program
Exercise-based approach for spinal stabilization
EQUIPMENT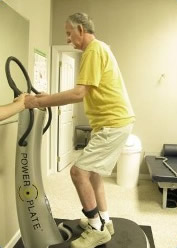 Lifestyle offers the latest equipment to ensure optimal results for healing and recovery, including:
Power plate
Whole body vibration
Alter G® Bodyweight-supported treadmill walking
Mobility
Overhead track system with harness
Balance retraining, mobility impairments
Erchonia low-level laser
Pain relief, neurological re-education, improved quality and speed of healing
GTS Total Gym
Strength and conditioning
Matrix bike
Cardiovascular conditioning